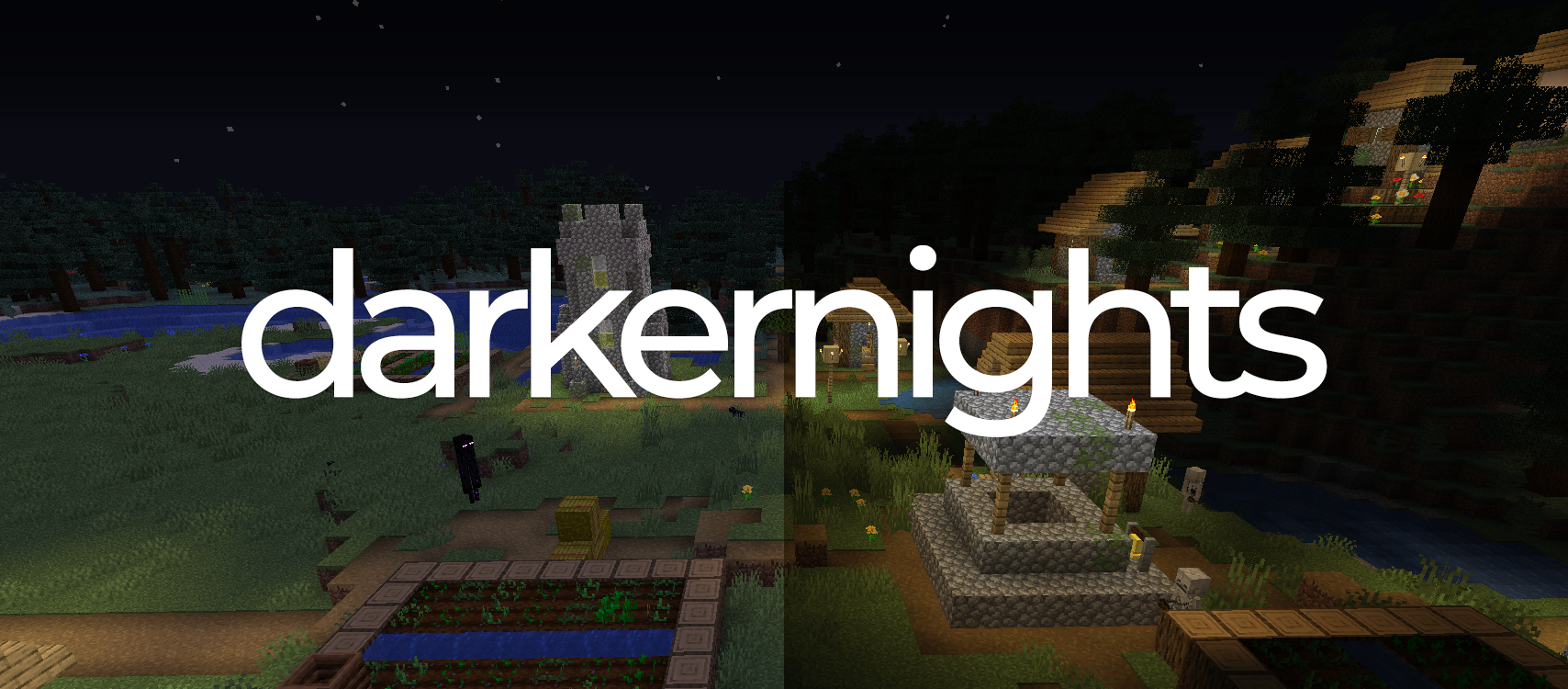 Get ready for darker, spookier nights! Inspired by 2011 Minecraft, DarkerNights makes nights much darker.
Whether you're feeling nostalgic, setting up a special event, or just want to enhance your servers gameplay, DarkerNights is an easy addition to your plugin portfolio.
Zero configuration, drop and play. The plugin can be removed at any time, and does not modify any world data.
Version Compatibility Chart:
DarkerNights v2.1: 1.18
DarkerNights v2.0: 1.17, 1.17.1
DarkerNights v1.3: 1.16.4, 1.16.5
Spigot, Paper, Tuinity, and Purpur are supported in DarkerNights v1.5+

This plugin has no dependency requirements.
Feedback & Support:
Screenshots: