Note: I am not as active anymore as I used to be. Check the discussion or reviews for any issues that other people might have before purchasing!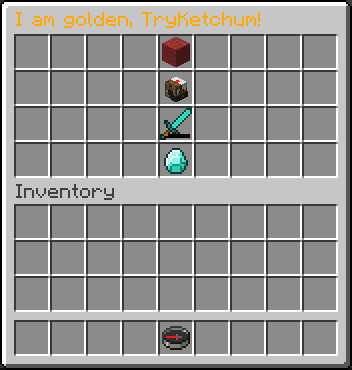 Unlimited menus!
Everything animatable!

Animatable menu titles
Fully animatable item data with per-item update delays
Dynamic slots per-item

Extensive PlaceholderAPI support! Whether it's in an item's name or lore, or in its Material or Slot, you can use placeholders!
Advanced click handlers: Different handlers on left, right or middle click, with or without shift pressed. Charge currencies or items for clicking an item, perform special actions on click such as console commands and opening another menu, or close the menu!
Item states: Display entirely different items based on permissions, placeholders, money and more!
Player inventory items: From animatable server selectors to RPG inventories!
BungeeCord global menus!
Extra feature: Create polls! Ask your users anything!
1
. Download and install the latest
AnimationLib
..
1b
. Optional: Want to use placeholders? Download and install
PlaceholderAPI
.
3
. Download and install this plugin. (Put it in the plugins folder)
4
. (Re)start/reload the server. Reloads are discouraged however.
5
. A folder, plugins/AnimatedMenuPlus, is created.
6
. See
https://github.com/megamichiel/AnimatedMenu/tree/master/tutorials/out
for reference.