NullForums Exclusive Release - Bundled and provided to you for your accessibility!
Want to start your own Hypixel Skyblock server? Create yours today using this all-in-one solution.
This is great for someone who is looking to develop their own server-setup, sell it on Mc-Market!
Please leave a rating if you found this resource useful!
What's Included
(click the image to enlarge)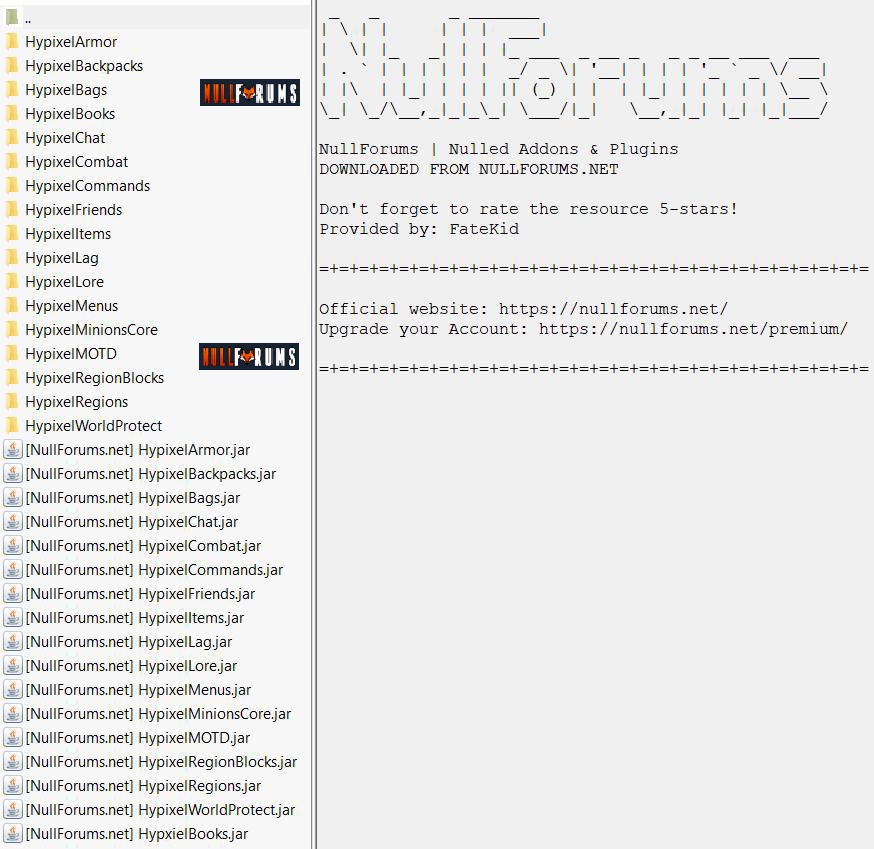 Examples of Plugin Results
(click the images to enlarge)